Instructions for Connecting a Device to CambWifi_Public
Registering with the service
Browse within your device's Wi-Fi settings for available Wi-Fi networks and click on "CambWifi_Public" to connect.
On the welcome screen, you are required to enter your name and email address to register with the service.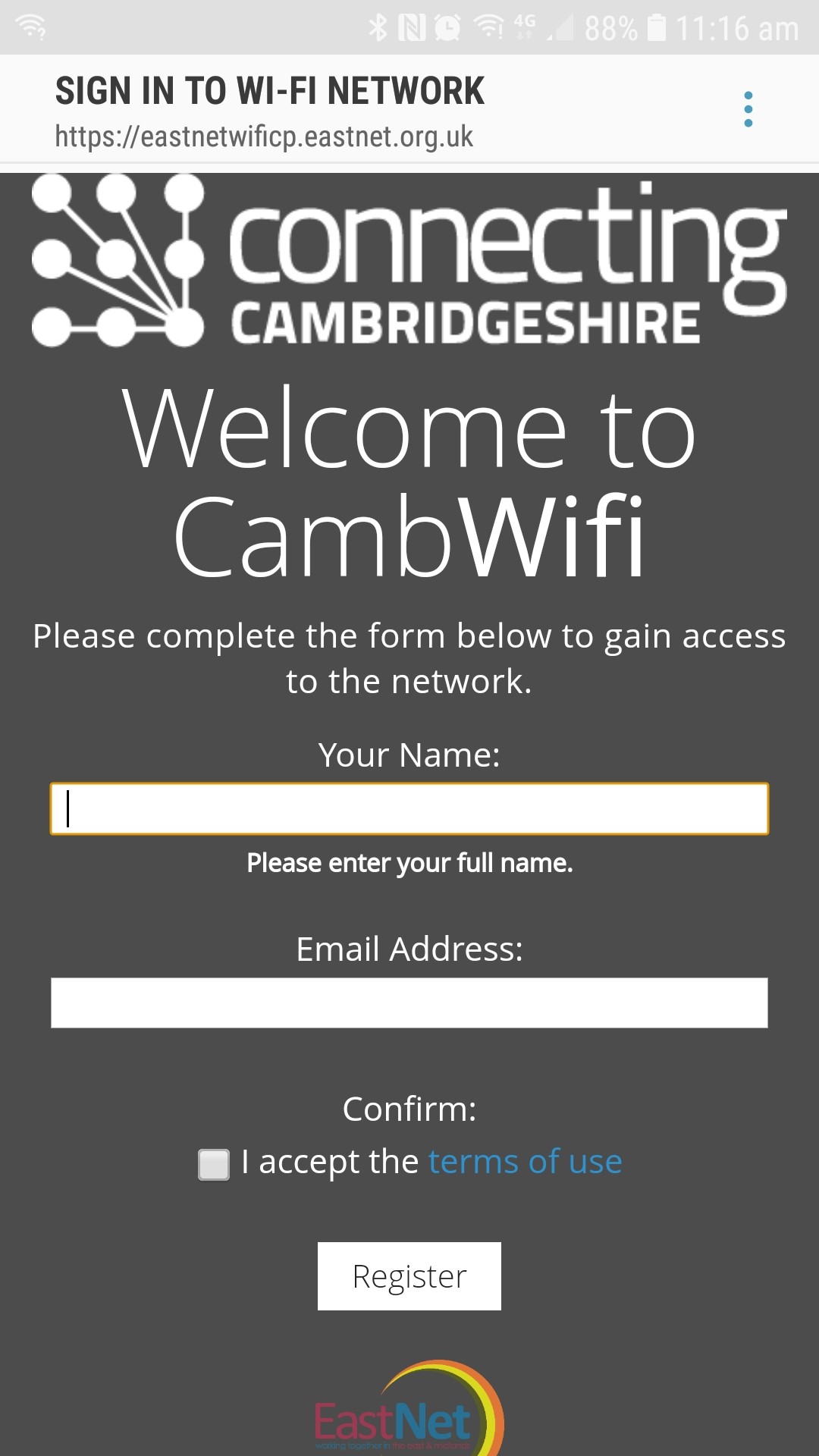 You can then click the Login button to receive a 10 minute grace period to give you time to locate an email that the service sends. Note: You'll need to access from the same device.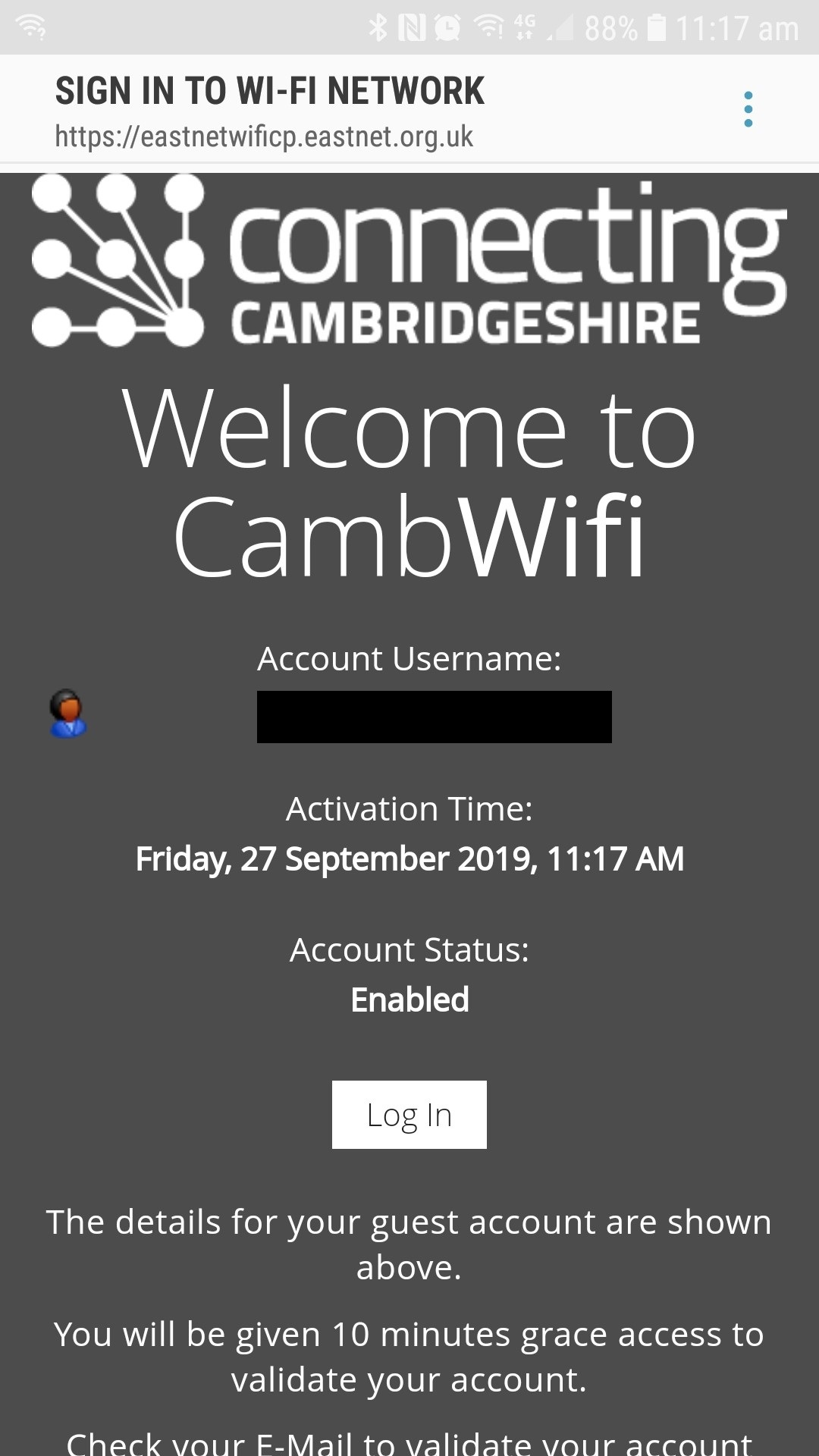 Confirming your registration
Browse your inbox and locate the email from PublicWifi@PublicWifi-Eastnet.co.uk and click on the link "click here" to take you back to the sign-up process and confirm your request.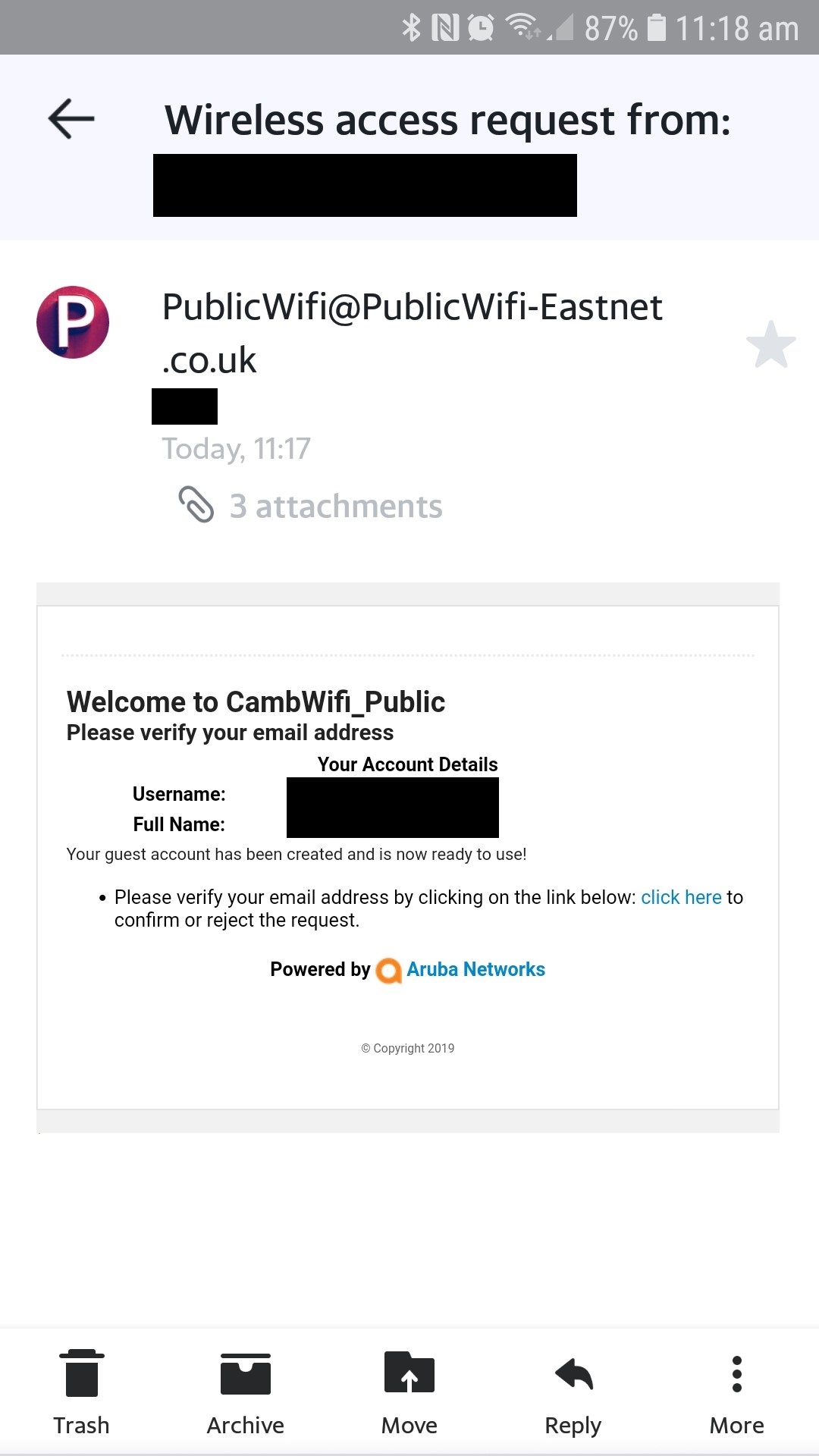 Click on the "Confirm" button to accept accessing the service.
You will now have 6 months of access to the service and can connect up to 10 devices with the same email address sign-up.