The Building Regulations are separate to planning permission and most building work requires Building Regulations approval.
Our Building Control team can provide advice and is responsible for ensuring that your plans and works comply with the Building Regulations.
Meeting the requirements of the Building Regulations is the responsibility of the person carrying out the building work and, if they are not the same person, the owner of the building.
Exemptions
Some building and domestic works are exempt from Building Regulations - List of work exempt from building regulations.
Detailed information about Building Regulations is available on the Building Regulations pages of the Planning Portal.
You can also find links to other information which may be useful on the Building Control Guidance page.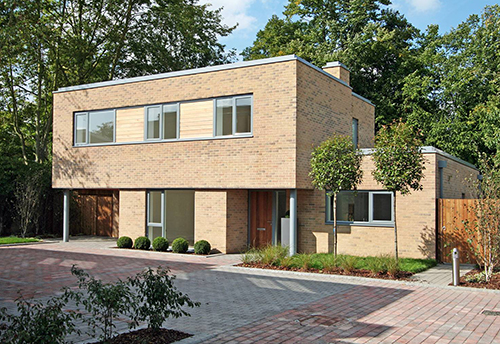 Ecclestone Place, Cambridge
What types of work need Building Regulations approval?
You need to submit an application for Building Regulations approval if you plan to:
erect a building, for example a new dwelling or non-domestic building
extend an existing building, such as a kitchen extension or an attached garage
make alterations to a building, such as removing a load-bearing wall or a chimney stack, or forming an opening in a structural or fire-protecting wall
underpin all or part of a building
convert a loft or make a new room in the roof space
install services and fittings such as showers, toilets, replacement glazing, central heating systems, boilers, flues, renewable energy systems, laying new drains or altering electrics. (Some of these may be controlled under competent persons schemes)
change the use of a building, for instance convert a house to flats or make more than one dwelling
erect a large conservatory where the floor area is greater than 30m2. A conservatory less than 30m2 is exempt if:

at least 75% of the roof and 50% of the walls are of translucent material
it is thermally separated from the dwelling by walls, windows and doors with U-values and draught stripping provision at least as good as elsewhere in the dwelling and
the heating system of the dwelling is not extended into the conservatory

carry out work to thermal elements, for example re-plastering, replacement roofs (even if this only new or replacement "felt"), external rendering/cladding or new ground floor
make alterations or extensions to commercial premises such as schools and hospitals
carry out work to improve access to and/or provide facilities for disabled people.
Apply for Building Regulations Approval